4th edition | Words from the Symposium Chairs
The 4th Swiss Symposium in Point-of-Care Diagnostics will take place on October 21, 2021 in Davos – an extraordinary location where many important events take place including the famous world economic forum (WEF).
The past year showed us more than ever the need for fast and reliable diagnostic tools to efficiently fight the spread of a pandemic threat. While the world is facing a tragic death toll as well as significant societal and economic challenges, the situation gives an enormous push to digitalization, telemedicine and especially also to the field of point-of-care (POC) diagnostics. In the future this will offer to health care professionals new methods for immediate diagnostic and treatment measures, opening up new business opportunities for established and start-up companies.
At the same time there is a continuous need for robust, cost-effective POC diagnostic tools to support outpatient treatment, home care and self-testing especially in cases of chronically ill and where long-term medication is necessary. The rise in geriatric population as well as lifestyle changes in society further drives the market for POC diagnostics.
The Swiss Symposium in Point-of-Care Diagnostics is the perfect venue to meet and exchange on new technologies and innovative product solutions addressing medical needs in POC diagnostics.
We are looking forward to meeting you in Davos in 2021!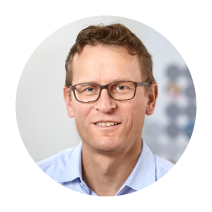 Dieter Ulrich
Symposium Chairman, CSEM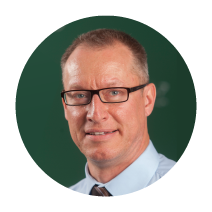 Marc E. Pfeifer
Symposium Co-Chairman, HES-SO
Sign-up to the newsletter
Stay in touch with our organizing committee and receive latest news directly to your mailbox.
Your personal information will not be disclosed to third parties and will only be used to send you newsletters related to the symposium. At any time you may unsubscribe via a link in our email. Our newsletter system is hosted by Zoho.

POSTER SESSION
Submit your abstract and win 500 CHF!
Best Poster Award & Certificates for Participants
Raise your profile with our
Sponsoring & Exhibition opportunities!
Chairs
Dieter Ulrich (CSEM)
Marc Pfeifer (HES-SO Valais)
CSEM
info@pocdx.ch
Aline Moser
Samantha Paoletti
Nikola Relota
Claudia Silvany‐Vogt
HES-SO
Denis Prim
Jean‐Manuel Segura
Bruno Schnyder
Chairs
Dieter Ulrich (CSEM)
Marc Pfeifer (HES-SO Valais)
CSEM
Aline Moser
Samantha Paoletti
Nikola Relota
Claudia Silvany‐Vogt
HES-SO
Denis Prim
Jean‐Manuel Segura
Bruno Schnyder