Registrations
We appreciate your interest in our symposium. You will find all the required information to register on this page.
As a company, you will undoubtedly be interested in sponsoring our symposium or taking advantage of our exhibition opportunities!
You will find all the information on the "Sponsorship & Exhibition Opportunities" page. Please do not forget to register each person in your company participating in the symposium. As you will see, all sponsorship packages include free ticket(s) for your company.
For undergraduate and Ph.D. students, don't forget to present your research during the Poster Session—more information on the Posters Session dedicated page.
Included in your registration:
Welcome coffee (on the 25th and 26th of October)
Lunch (on the 26th of October)
Conferences (on the 25th and 26th of October)
Poster session and exhibition (on the 26th of October)
Apéros (on the 26th of October)
The dinner and the social event "Visit of Sion" are options you must purchase separately from your symposium registration.
More information is provided during the registration process, if you have questions, feel free to contact us at info@pocdx.ch.
Early bird is available until the 1st of August, 2023!
If you have any problem with the registration process, try via this link or contact us at info@pocdx.ch.
If you lost your registration message, you may use this link, enter your registration e-mail address and found your registration information easily.
The organizing team thanks our registration service provider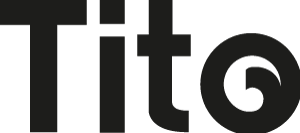 TERMS AND CONDITIONS REGISTRATION FOR THE SWISS SYMPOSIUM IN POINT-OF-CARE DIAGNOSTICS 2023:
Substitutions may be made at any time, but you must use the dedicated webpage (link in the registration e-mail) or advise the organization team (info@pocdx.ch) of any change. If you find it necessary to cancel the registration completely, please notify the organization team immediately. Provided written notice is received by 31st of July 2023, a 50% refund will be given. It is regretted for registrations cancelled after 1st of August 2023, or for no-shows at the conference, the full fee (100% cancellation charges) will be payable.