The recent evolution of the COVID-19 pandemic and government travel restrictions have increased during the last weeks and we are now unable to organize, with our standard of quality, the symposium face-to-face. Therefore, the third edition will be held online.
All attendees who already registered to the symposium will have their participation converted to the new "Online Formula" with reimbursement in the coming weeks. If you would like to cancel your participation, please contact our team (info@pocdx.ch).
Registration for the Symposium on this page. Our secured registration platform Tito is compatible with the most common credit cards such as VISA and Mastercard.
As a company, you will certainly be interested in sponsoring our symposium or taking advantage of our exhibition opportunities!
You will find all the information you need on the "Sponsorship & Exhibition Opportunities" page. Please do not forget to register each person of your company participating in the symposium. As you will see, all sponsorship packages include free ticket(s) for your company.
For undergraduate and PhD students, we offer the possibility to present your research during the Poster Session. Don't forget to submit your poster abstract on the Posters Session dedicated page.
Medidee and the Symposium Committee are delighted to offer a 1-hour free regulatory and clinical check-up…
If you have any problem with the registration process, try via this link or contact us at info@pocdx.ch.
If you lost your registration message, you may use this link, enter your registration e-mail address and found your registration information easily.
The organizing team thanks our registration service provider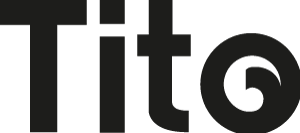 TERMS AND CONDITIONS REGISTRATION FOR THE SWISS SYMPOSIUM IN POINT-OF-CARE DIAGNOSTICS 2020:
Substitutions may be made at any time but you have to use the dedicated webpage (link in the registration e-mail) or advise the organization team (info@pocdx.ch) of any change. If you find it necessary to cancel the registration completely, please notify the organization team immediately. Provided written notice is received by 30th June 2020, a 50% refund will be given. It is regretted for registrations cancelled after 1st July 2020, or for no-shows at the conference, the full fee (100% cancellation charges) will be payable. The 50% discount is only granted to students who present actively a poster during the Poster Session at the Swiss Symposium in Point-of-Care Diagnostics.